Programme runs Monday 6 June 6pm - Friday 10 June 5pm
Residential option includes 5 nights accommodation
Arrive from 2pm Monday 6 June. Depart 10 am Saturday 11 June
Type Nine
Sloth → Right Action
Type Three
Self-deceit → Veracity
Type Four
Envy → Equanimity
Type Five
Avarice → Non-attachement
Type Seven
Gluttony → Sobriety
Type Eight
Lust → Innocence
THE JOURNEY BEGINS NOW
The path from Fixation to Freedom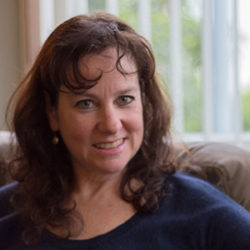 BEATRICE CHESTNUT
PhD: is a world-leading expert in the Enneagram much in demand for her distinctive combination of academic insight and personal understanding. A student of the Enneagram since 1990 she has extensive professional experience in its application: in psychotherapy, business, personal and spiritual growth and in Enneagram workshops worldwide.
"This is the highlight of my year, bringing profound personal and spiritual work grounded in the history, wisdom and beauty of Dante's Florence."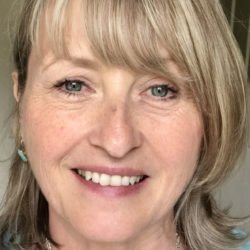 TERESA DANIELS
Teresa is a psychology lecturer and has been a student of the Enneagram for over 10 years, currently completing her certification in the Narrative school. Originally attending as a participant, Teresa has returned three times to Florence to help facilitate the activities of the week.  She now returns for a fourth time and is looking forward to sharing her knowledge of, and interest in, the history of Dante's wider contribution to our cultural understanding of justice and the afterlife.
"Studying this exceptional text in Florence, surrounded by beautiful architecture, culture and art brings the words alive and makes it as relevant now to understanding human nature, as it was in 14th Century Italy. Dante's descriptions of human vice; the greed of bankers; corrupt politicians, infidelity and envy clearly show there are no new problems and that they were as rife in 1317 as they are in 2020. "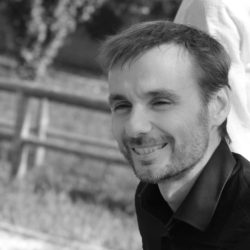 MAURO VEDOVELLO
Founder of NoveVie Enneagram school and certified teacher with the Palmer-Daniel school, like all Italians, Mauro studied The Divine Comedy at school and brings an exquisite sense of its provenance, personally and culturally.
"The Comedy is a timeless map for our individual inner Hero's journey, a conversion from unconscious to conscious. The opening of our spiritual heart requires its language and I welcome you in Florence to listen to it."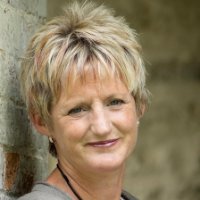 HELEN ENGLISH
Helen is a long-term Enneagram coach and facilitator who helps lead us on a vivid, personal 'felt sense' journey through the Divine Comedy. In addition to 18+ years Enneagram inquiry, Helen brings a Cambridge MA in literature and deep experience in experiential learning and development.
"'Each year I love the synergy of friendship and interests: personal, professional, spiritual and literary, in a gorgeous setting that amplifies it all"
Welcome to "Case del Santo Nome di Gesù"
An excellent city centre location in the historical centre of Florence, it is a remarkably peaceful space. Yet just five minutes walk away from the Ponte Vecchio and Piazza della Signoria,
The Casa dates back to the 13th century, when Dante's contemporaries completed the Piazza del Carmina. Today, it offers a warm welcome with contemporary facilities, comfortable bedrooms, restaurant and relaxation areas.  A team of highly professional staff, helpful and friendly, is keen to ensure we have a superb time.
Piazza del Carmine, 21
50124 – Firenze – Italy
Phone: +39 055 213856
Fax: +39 055 281835
Email: info@fmmfirenze.it
Which airport is best?
Florence' Amerigo Vespucci airport and Pisa's Toscana airport and are both in easy reach of Florence.  Public transport links from both airports to Florence Central Railway station.
What if I arrive at Florence airport?
Florence' Amerigo Vespucci Airport is just 4 km from the city centre. Easy to reach by bus, taxi or train.
A taxi direct to the venue is a convenient option. Otherwise take public transport to Florence Central Railway station. It is then a 15-20 mins walk or short taxi-ride to our venue.
Public transport from Florence airport: The shuttle bus, named 'Volainbus' takes you to Firenze Central Railway Station. Cost € 6.00 (one way) or € 10 (return ticket). Tickets can be bought on board or in advance from newspaper stands. Departs every half hour.
The new railway line T2 Vespucci connects the Central Train Station to the Vespucci airport. Cost €1,50. Tickets from the automatic vending machines at every stop and must be validated on the train.
Is it a workshop, course or holiday?
We say – the best of all three and a real blend. Similar in nature to 'cultural holidays' offered elsewhere, where lectures by specialist experts combine with the 'holiday' element of immersion in the local culture, sights, sounds and places of special interest relevant to the theme in hand.
Is there a religious angle?
We welcome participants of all faiths and none.  Dante's Divine Comedy sits within a Christian framework, yet with pre-Christian influences including classical literature, mythology, astrology and more.  The Enneagram similarly offers a spiritual pathway and attracts people of different faiths, yet without alignment to any one.
What if I'm new to Dante?
No problem!  Past participants have found the week a wonderful first encounter.
What if I'm an experienced Dante scholar?
We've had several advanced students of Dante in the past, who absolutely loved the week and the fresh insights it brought.
What's the venue like?
A traditional Italian building, formerly a convent, with elegant proportions and frescoes in a number of rooms, from our lecture theatre space to the bedrooms.
What's a typical day?
Spend your early morning in the Casa's elegant courtyard garden. Join a gentle and meditative pre-breakfast Tai Chi/Qi Gong session if you wish.  After breakfast, come to the spacious group room, perhaps for an arrival meditation, followed by a lecture-style presentation, poetry readings and more.  Take part in a small group discussion to explore how the material touches you and your own life experience.  Break for refreshments in an adjacent, elegantly proportioned room overlooking the Plaza. After continuing the morning in the group room, take a stroll, find a sandwich or join a friend in a local café for lunch.  Each day there's something scheduled in the beautiful Florentine surroundings. Early in the week, for example, a visit to Dante's house for example.  Return for a late afternoon session 4-6pm.  Evenings are free for you to spend as you wish, opting in to a small group restaurant bookings if you'd like to.  Each day is structured slightly differently, so this is just a flavour.
I have mobility issues – what provision is there?
There is a lift in the Casa enabling level access to bedrooms and group lecture room.  But doorways and equally ancient uneven cobbled streets mean wheelchair access is limited.  To take part in guided walks you need to be able to walk and remain standing for a couple of hours: you may choose to do just part of the one longer tour.
I have special dietary needs – can you cater for me?
The Casa breakfast team are used to catering for a wide range of dietary requirements provided you keep them well informed.  We will also ensure the group meal later in the week is suited to your needs.
What if I arrive at Pisa airport?
Good public transport links with Florence Central Railway station.  From there, it's a 15-20 mins walk or short taxi-ride to our venue.
Bus and train options exist.  Buses are very frequent and once on board, the journey takes around one hour.
Excellent information on public transport links here: http://www.pisa-airport.com/en/the-passengers/transport/bus.html
How big is the group?
In previous years 25-30 people. Venue size is the key factor and we limit numbers in order to keep the group small enough to be informal and friendly.
Where do people come from?
All over the world! In the past, Italy, France, Greece, UK, New Zealand, Australia, US East & West Coasts, Korea and beyond.
What's the main language?
English is used throughout, with some spoken Italian to help us appreciate Dante's poetry in the mother tongue. You need a reasonably good understanding of English to get the most from the week.
What about spiritual inner work?
We move through the three chapters of the Divine Comedy, beginning in the 'dark wood' and (1) entering the Inferno and descending its depths, (2) experiencing Purgatory and finally (3) rising through Paradise.   You can follow the story as a member of the audience, watching it unfold.  Or if you prefer, you can engage more fully, with a depth of experience to match the poetic and spiritual potential at hand. We encourage you to follow your own heart and preference, while supporting the level of work that feels right for you.
What if I'm new to The Enneagram?
A basic level of Enneagram knowledge will enhance your experience of the trip.  Consider visiting www.enneagramworldwide.com or asking us for advice on reading/audio materials.
We will offer an Enneagram introduction on the afternoon of Monday 1 June, if there are a number of newcomers booking.
What if I'm experienced in the Enneagram?
Experienced Enneagram advocates have found it fascinating week. This includes a number of highly regarded teachers on the international Enneagram circuit.
What are the bedrooms like?
Most are newly modernized.  Generally far more spacious than you'd normally find.  Where bathrooms are not en suite they are adjacent and for your sole use. People who wouldn't choose normally this arrangement have been pleasantly surprised at how well it works.
How much free time is there?
Each day there is an hour or so for lunch and an afternoon break at some point.  You can take time out of the programme to rest and restore if need be: we ask only that tell us.
What's it like for solo travellers?
Many people have taken part without knowing any one else before they arrived: all have said how much they enjoyed it.  Sharing a table and good conversation with others is very much part of the Italian experience! There's no pressure to stay in the group for evening meals, but no one is left to eat alone unless they choose to.
Shall I read up in advance? Any suggestions?
It can add to your enjoyment if you read The Divine Comedy in advance, although far from essential. We've enjoyed the recent Clive James edition (2015).
The BBC audible download 'Divine Comedy' is a dramatization well worth listening to (and much quicker than the read!).
Sold out 5 years running! Group size is genuinely limited.

 

Please register your interest for the 2022 programme to ensure you are on the priority booking list.
We will contact you to confirm you have a place.

 
PLEASE DO NOT make arrangements or book flights until your place is confirmed and paid for.

 
info@danteandtheenneagram.com
Included in residential booking fee: 
5 nights accommodation. Check-in Monday 6 June. Check-out Saturday 11 June
Breakfast daily
Light refreshments throughout
Entrance fees and guided walks
Workshop programme and any supporting materials
One full-group restaurant evening meal
Included in non-residential booking fee: 
As above, excluding overnight accommodation and breakfast
Not included in booking fee: 
Lunch: plenty of local eateries, cafes restaurants, delicatessens, small supermarkets and a local food market, to suit your taste and budget
Independent travel arrangements to and from Florence
Travel and health insurance
Please download our booking Terms & Conditions and read fully. When you book and pay, whether deposit or full payment, you confirm acceptance of NoveVie's booking terms & conditions.

RESIDENTIAL DOUBLE ROOM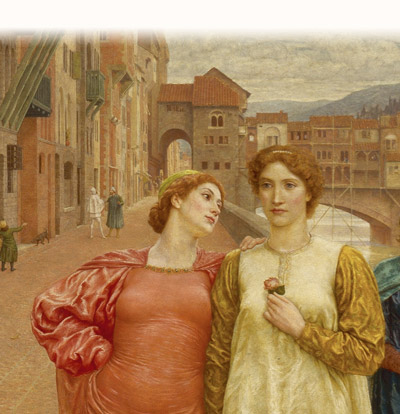 SHARED TWIN ROOM 5 NIGHTS at venue

This rate is for a double room for those who want to share a room with another participant

CHECK-IN Monday June 6th, 2022 h.2:00pm

Check-in from 4.00pm

CHECK-OUT Saturday June 11th, 2022 h.10:00am

Check-out at 12.00pm
NON RESIDENTIAL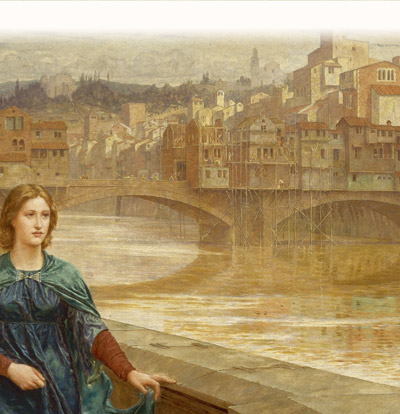 NON RESIDENTIAL RATE

This rate is for those who choose to commute to the venue from other hotels

Workshop begins Monday June 6th, 2022 h.6:00pm

Workshop ends on Friday June 10th, 2022 h.5.00pm
RESIDENTIAL SINGLE ROOM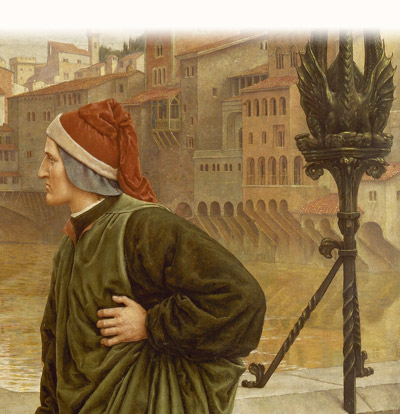 SINGLE ROOM 5 NIGHTS at venue

This rate is for a single room at the venue

CHECK-IN Monday June 6th, 2022 h.2:00pm

CHECK-OUT Saturday June 11th, 2022 h.10.00am